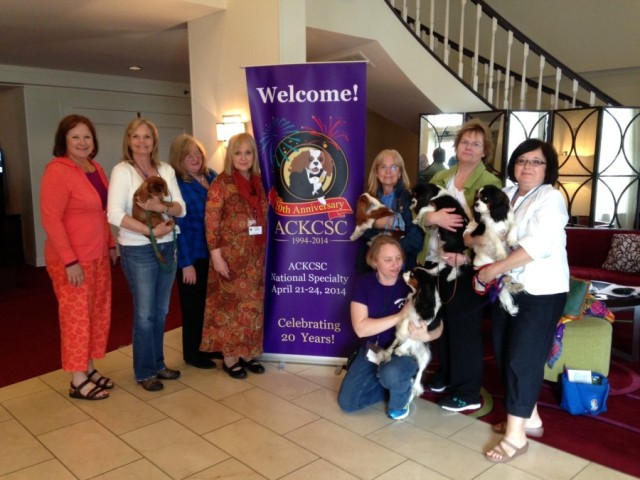 Do you have a love for the Cavalier King Charles Spaniel? Are you interested in acquiring a Cavalier or learning more about the breed? Perhaps you have an interest in participating in AKC events with your Cavalier but do not know where to start?
The Great Lakes CKCSC is a great place to learn more about participation in AKC events, share your love of the Cavalier King Charles Spaniel, obtain health information pertinent to the breed, and meet responsible breeders.
If you share our love and concern for the Cavalier King Charles Spaniel, we invite you to inquire about membership in the club!
Meetings are held in various locations, please contact us for information concerning our next meeting. We hope to see you there!
Each Application must accompany a signed copy of the ethical guidelines.  Each renewal agrees to continue to adhere to these guidelines.
Download Membership Application or Apply Online!
Download Renewal Form or Renew Online!
For Membership questions, please contact Vicki Clark, Membership Information Contact
Great Lakes CKCSC – Board of Directors
President – Kathryn Yonkers
Vice President – Brenda Bromley
Treasurer – Vicki Clark
Secretary – Teresa Silva